A great time was had at the Cambridge French bulldog match!  Young and old, we all felt the joy of showing off our beloved Frenchies and visiting with good friends. Thank you to a wonderful Judge Gloria Zophi for doing a wonderful job selecting from a nice group of French bulldogs that were in attendance with their handlers.
Congratulations to our club members on their accomplishments!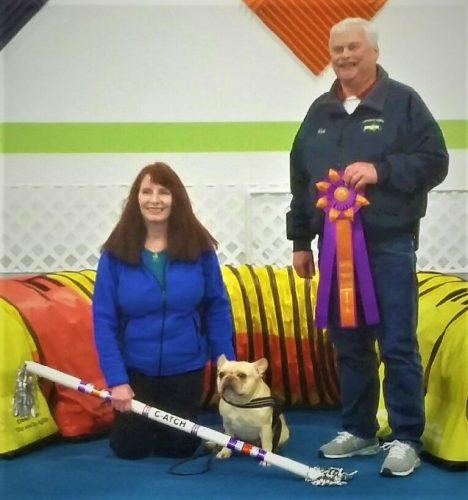 Lynn Arlt successfully  handles her dog Zeppo to a win of a catch at the Agility Event .  He has had a very successful career in a field that Frenchies were not expected to compete in.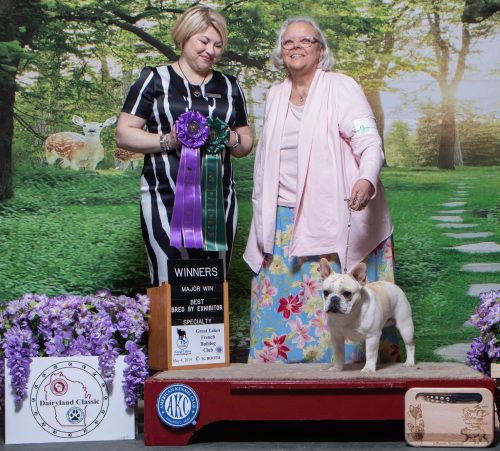 Sue Lewitizke wins a 5 point major with her Male Pablo at the Great Lakes French Bulldog Specialty